Bloodhound SSC Show Car
Early in 2010, we were contacted by the Bloodhound SCC team in Bristol with a brief to design a full size mock up Show Car of their latest design, to be debuted at the Farnborough airshow. Having completed many rounds of CFD analysis, the Bloodhound Design Team had finalised the overall configuration of the car and wanted to show this to the public.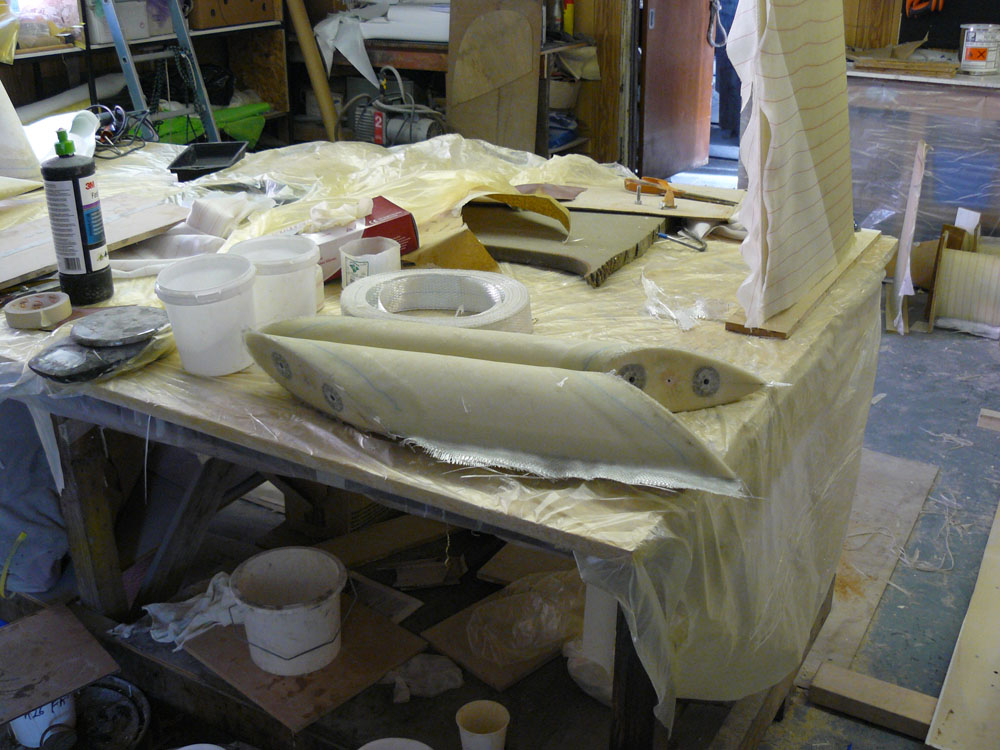 In addition to the design work, we also managed the build of the various components. Taking Bloodhound's CAD data for the external services, we split the vehicle into sections that can be packed into a standard length trailer. Once this was approved, we prepped all the pattern and mould data to be cut by Bakers Patterns. The GRP lay up was done by CHW Composites and Mike Horne Design on the Isle of Wight, and the panels spray painted by Jon Benton and his team at Aero Composites Ltd.